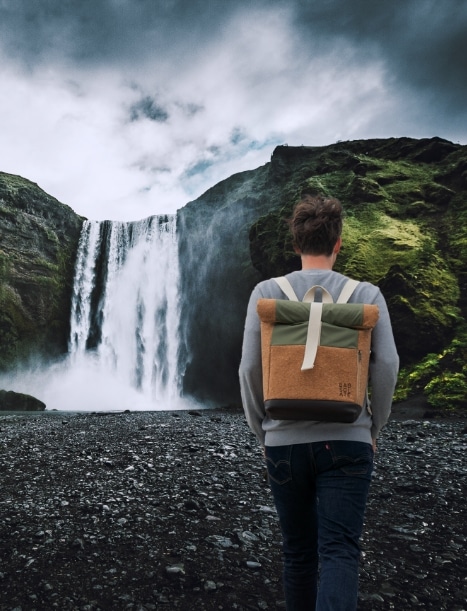 Our Earth.
Our Responsibility.
We all live in a world that needs to be protected. That is why our vision is to create a product that does not place an additional burden on the environment. At BAGSOLATE, we work towards this goal every day.
When the four founders started BAGSOLATE in 2018 it was very clear to them, what the world needs are sustainable alternatives – without having to sacrifice style and function.
We are aware that we haven´t reached the end of the journey yet. In order to reach this goal and to be able to report on it transparently, we have created the Sustainability department. Here, the competencies regarding sustainability from all departments are bundled and the progress of the entire company is tracked. In this way, we want to ensure not only the ecological sustainability of our value chain, but also the economic and social sustainability of our actions. We invite you: check out our social media channels and become part of the BAGSOLATE Journey for a more uncompromising world.
Made in Europe. A principle that we at BAGSOLATE have followed from the very first series. In order to keep transport emissions low and to remain flexible in the design of our supply chain, we have chosen to manufacture our products in Europe. Your BAGSOLATEs are manufactured in a family-run factory near Gdansk on the Polish Baltic coast. To ensure the highest quality of our products, our seamstresses and sewers work mostly by hand on your BAGSOLATEs. We involve our seamstresses and sewers already in the development stage to constantly improve the longevity in terms of sustainability. It should be self-evident that all seamstresses receive a fair and equitable pay. But that does not make it any less important for us.